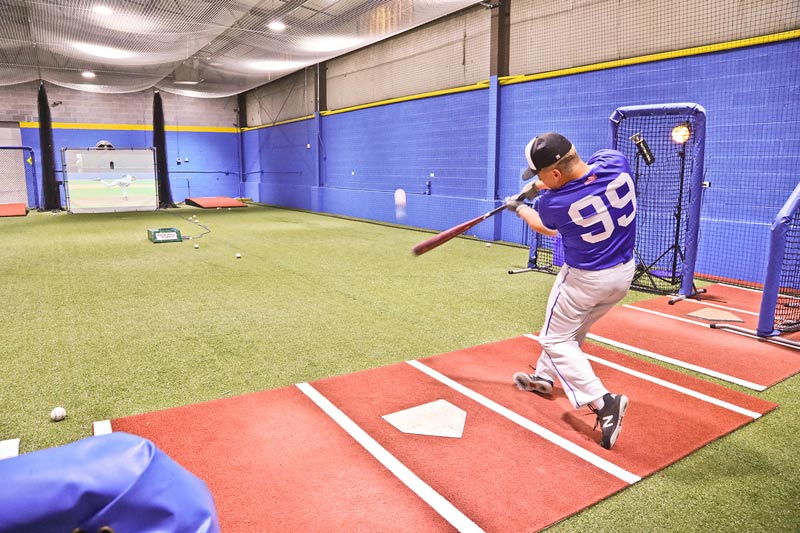 Baseball Video Pitching Simulator Live Pitcher Batting Cage Guam
ProBatter Sports produces video baseball pitching simulators that combine an HD video image of an actual pitcher with three-wheel pitching robotics to create a realistic hitting experience that perfect a hitter's timing, delivered to Guam.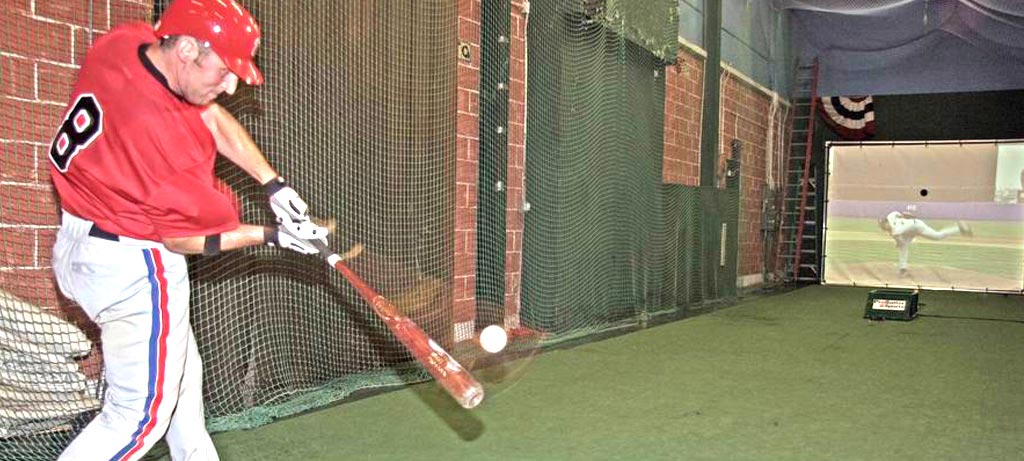 Video Baseball Pitching Machine Delivered to Guam
Welcome to the future of baseball hitting training! Our video baseball pitching simulators combine an HD quality, video image of a real pitcher with a programmable state-of-the-art three-wheel pitching machine to give players the most realistic and effective hitting experience possible. Our users have called it the 'next best thing to facing a live pitcher'.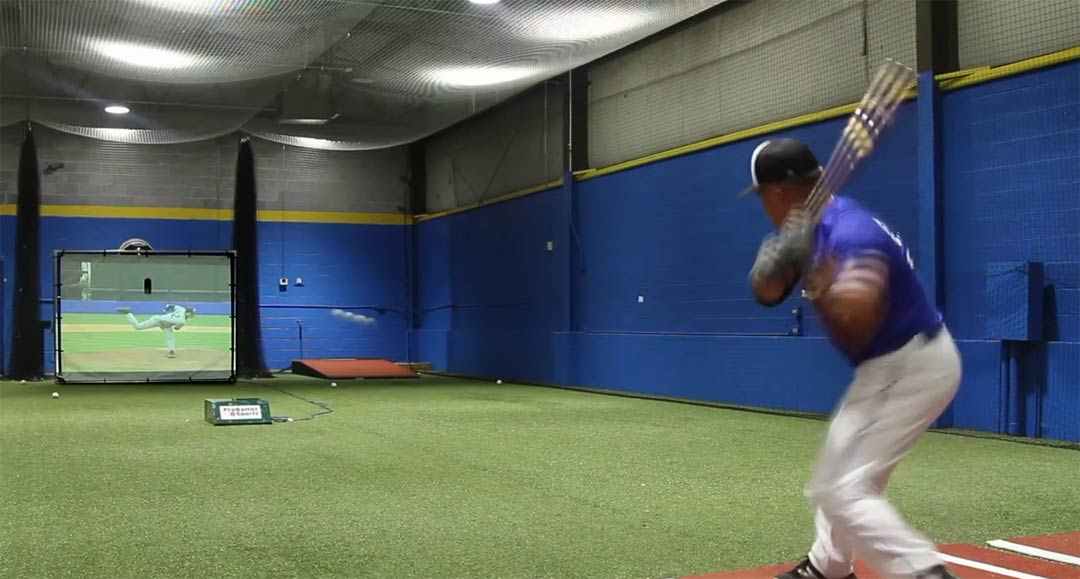 Video Baseball Pitching Simulator Delivered to Guam, GU
Our video baseball pitching simulators offer a variety of batting cage technical features, including touch pad interfaces, programmable pitches, and soon to be, app-controlled pitching machines that allow you to customize your hitting training session to your specific baseball training regimen.
For the ultimate hitting experience, try our ProBatter Video Baseball Pitching Simulator. This cutting-edge pitching simulator combines advanced analytics and state-of-the-art pitching robotics technology to create the most realistic baseball game scenarios possible. With its video screen projecting a HD video image of an actual pitcher pitching a baseball, you'll feel like you're really facing off against a top-notch pitcher.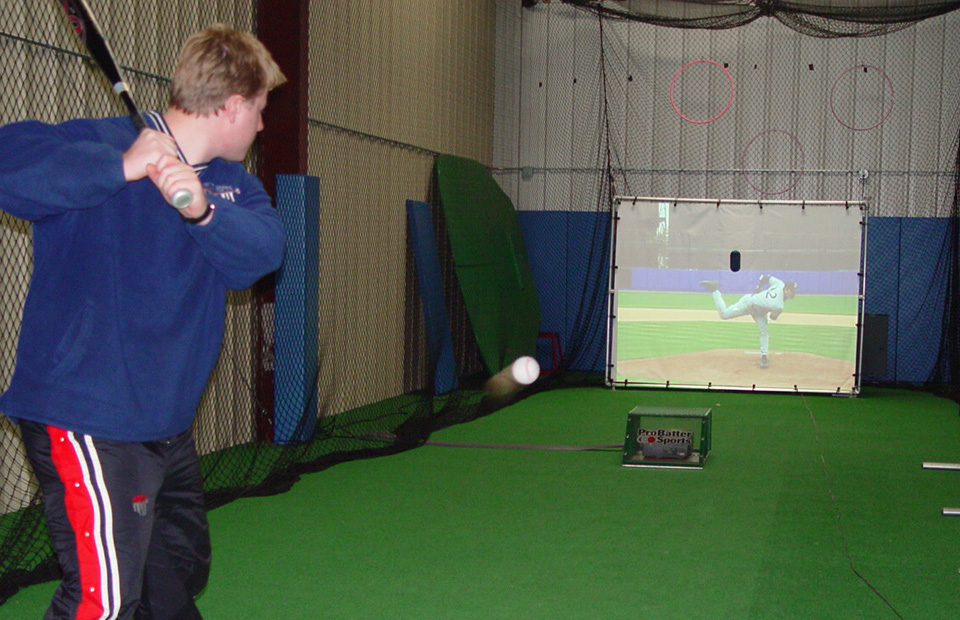 Video Baseball Pitching Simulator Delivered to Guam
With our Video Baseball Pitching Simulator, you and your athletes can practice your swing against a variety of pitches, each designed to simulate real game scenarios. Our video pitching machine replicates a real pitcher on a video screen and combines it with our programmable, robotic pitching machine technology.
This takes batting practice to another level where the video baseball pitching machine can throw any pitch imaginable, fast balls, curve balls, sliders, you name it, from both right handed and left handed pitchers, and our video pitching simulator will throw it up to major league velocities.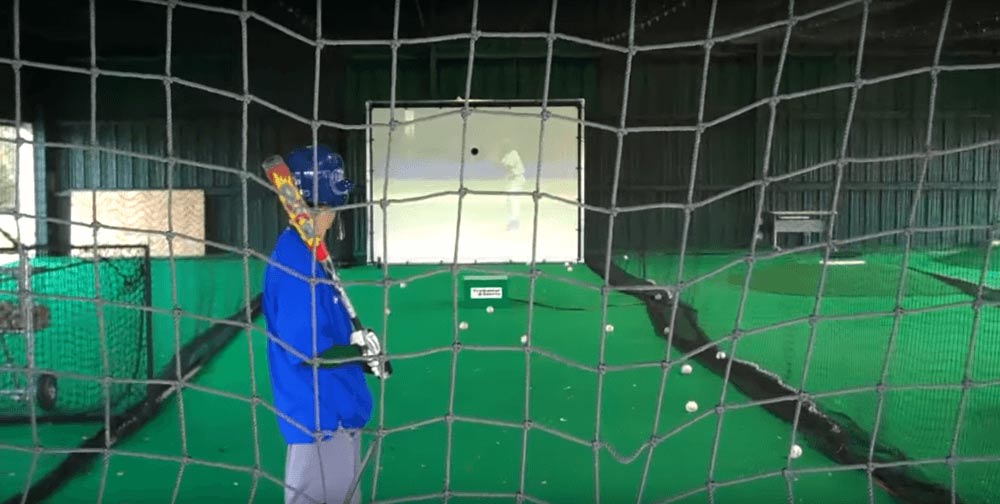 Video Baseball Pitching Simulators Delivered to Guam
Adding a ProBatter Video Baseball Pitching Simulator to your batting cages in Guam will give your athletes the edge to give your team every baseball training advantage they need to take their game to the next level. Whether a beginner or a seasoned professional, our modern video pitching simulators are the perfect way to improve your timing and hitting skills to maximize your performance come game day.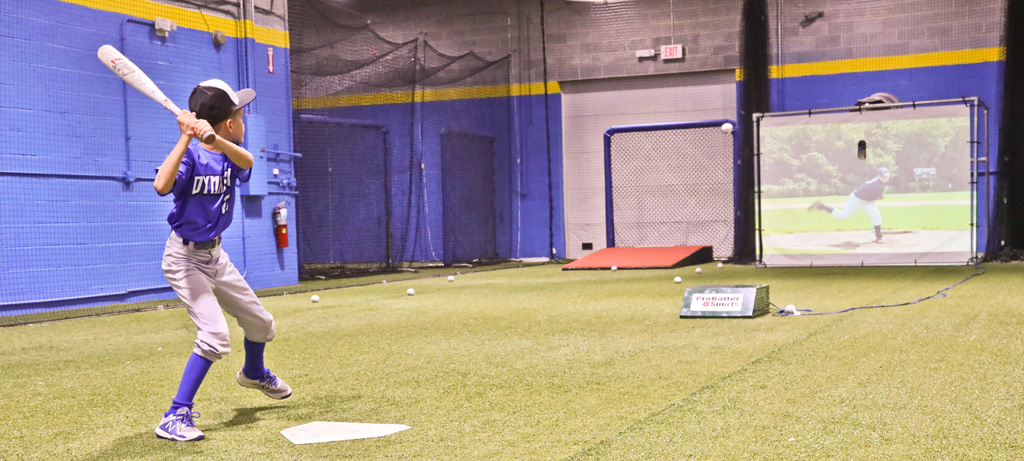 Automated Video Baseball Pitching Systems Delivered to Guam
Try our automated video baseball pitching systems today and see the difference for yourself. With our advanced pitching technology, live pitcher video, and ability to interchangeably change pitches, you'll increase your batting average in no time and win more games!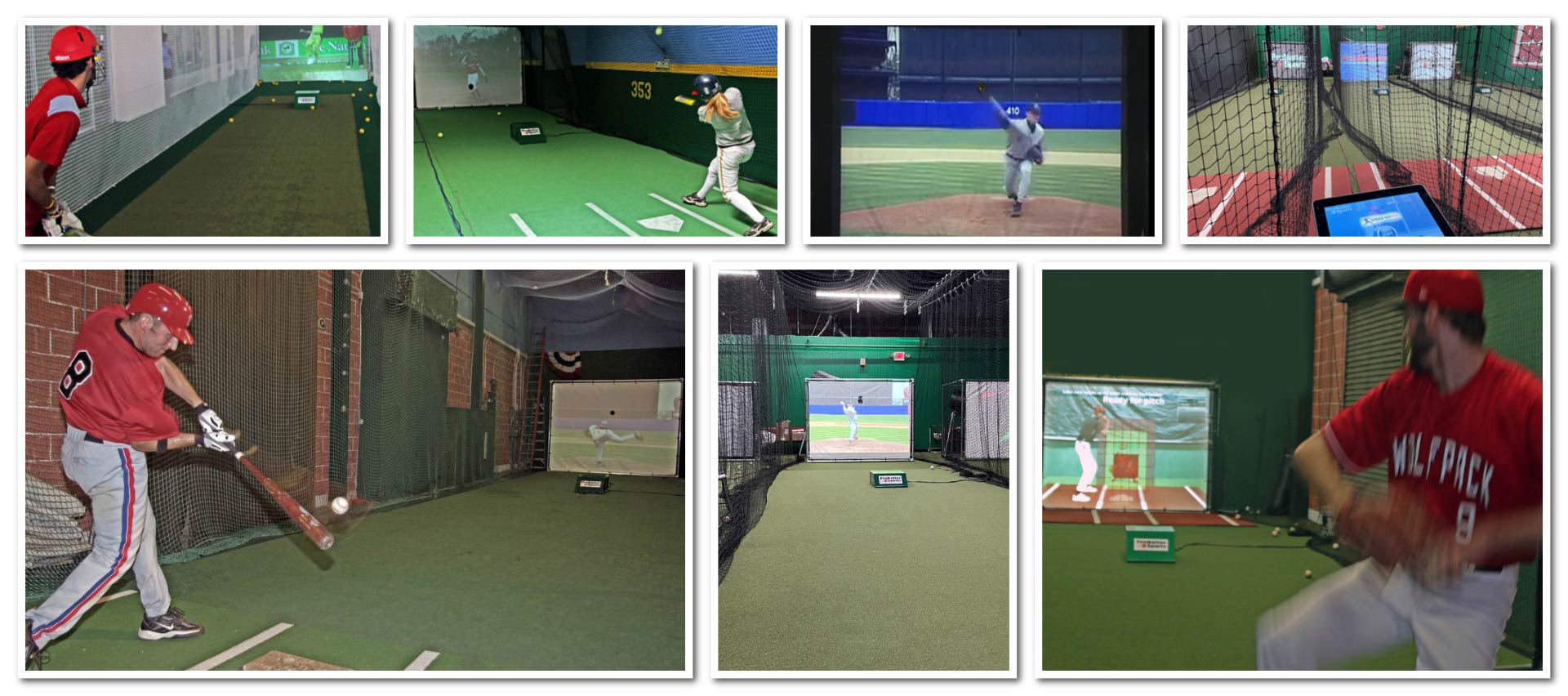 Professional Baseball video pitching simulators
Programmable Baseball pitching machines all for:

College baseball teams and players
High school baseball teams and players
Youth baseball teams and players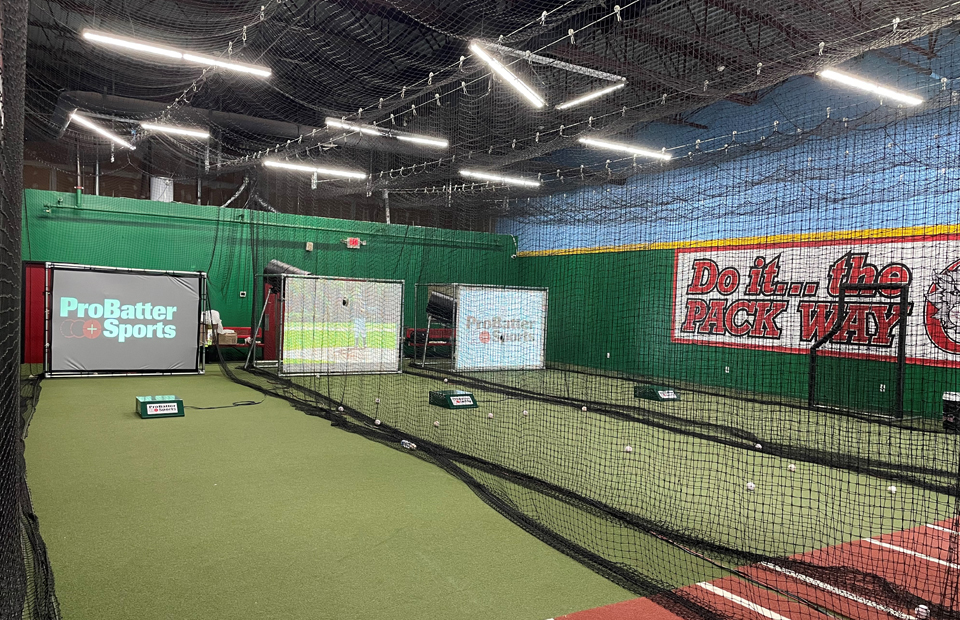 ProBatter Video Pitching Machines can throw any of the following pitches from both right handed and left handed pitchers at up to major league velocities:
4 seam fast ball
2 seam fast ball
Curve
Slider
Cutter
Slurve
Split finger fastball
Changeup
ProBatter recommends the following companies for more information about the pitching simulator and batting cage industry:
ProBatter offers the following video pitching machine models:
PX3 Baseball/Softball/Cricket
Challenger Programmable Pitching Machine
Professional PX3 Combo Units
Iron Mike Video Conversion Kit (Baseball)
Hack Attack Video Conversion Kit (Baseball or Softball)
Iron Mike VIdeo Complete Kit (Baseball)
Junior Hack Attack Video Conversion Kit (Baseball or Softball)
Hack Attack Video Conversion Kit (Baseball or Softball)
Strike Out Pro pitcher training system
Tunnels to Go – ProBatter II Iron Mike
Tunnels to Go – Fan Interactive
ProBatter Junior (Polyball)
ProBatter + Hittrax or Rapsodo
Capital: Hagatna
Population Density per KM158: 316.12
Phones per 100 people:
Birth rate (per 1,000 persons in the population):
Gross Domestic Product (GDP) in millions USD: $5,793
Population: 171,019
Area Sq Km: 541
Literacy (percentage of population): 99
Agriculture (percentage of GDP): 2
Page ID: Guam_Australia_Oceania_159
Set ID: Continent_Set_Australia_Oceania